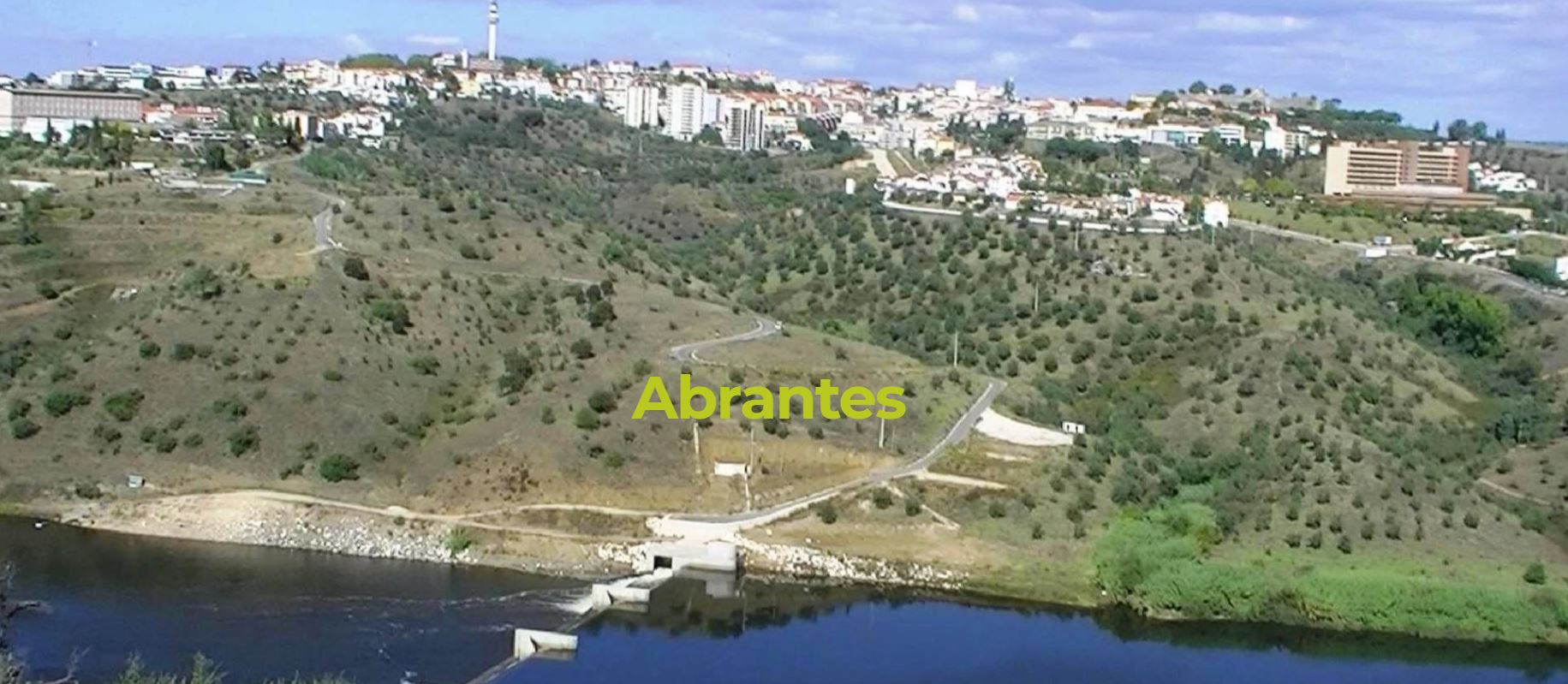 City of Abrantes
History and some info about Abrantes
Abrantes is one of the largest municipalities in the country. Located on the border of the provinces of Ribatejo, Alto Alentejo and Beira Baixa, on a slope at about 800 meters altitude, it has always been a good natural defensive stronghold. From the top of its castle there is a visual horizon of almost eighty kilometers. From the viewpoints of the Porta da Traição and the Keep, you can see, to the south, the panorama of the Tagus river swamps. To the north, you can see the pine forests that border the shores of the Castelo de Bode reservoir. On the banks of the Tagus you can see the remains of the old Roman bridge and the typical Tagus drums.
From the time of the Roman occupation, when its name was Tabucci, until the late Middle Ages, the development of the municipality, situated in the so-called Middle Tagus, has always been aided by its geographical location, and throughout its history has been a important strategic point for the security of Beira and Alentejo, integrating the line of the northern Tagus castles during the Reconquista.
The name Abrantes was derived from Aurantes, due to the amount of gold that was taken from the river sands. From D. Afonso Henriques, in 1179, he received his first charter. Alfonso II restored its defensive means and, according to tradition, ordered the construction of the church of Santa Maria.
Donated in 1281 to the Holy Queen by D. Dinis, the county lands were used by Nuno Álvares Pereira and D. João to assemble and station their troops before heading to Aljubarrota. King D. João II and King Manuel I lived for a long time in the former Royal Palace of Abrantes, a city that witnessed the birth of some royal princes.
In the sixteenth century, it was one of the largest and most populous lands in the country, dealing mainly with river trade. It was awarded the title of Notable for having been, in 1641, the first Portuguese land, besides Lisbon, to proclaim independence and to acclaim King D. João IV.
In 1663, D. Afonso VI, fearing a Spanish invasion, ordered the reconstruction of the ancient fortifications of Abrantes. From that date, the fortress was almost always subject to military works, as there was a legion of chosen troops that included artillery, cavalry and infantry, totaling three thousand men.
Abrantes is often referred to as "Florida City," largely due to the tradition of Flower Street Streets, during which the city is adorned with flowers. The special vocation for flower worship has already given it the title of Florida City of Portugal.
The municipal holiday, marked June 14, celebrates the day of elevation of Abrantes to the category of city. It is during this period that the City Festivities are held, which for a week energize the entire region with various activities.